Assistant Operations Manager - Youth Services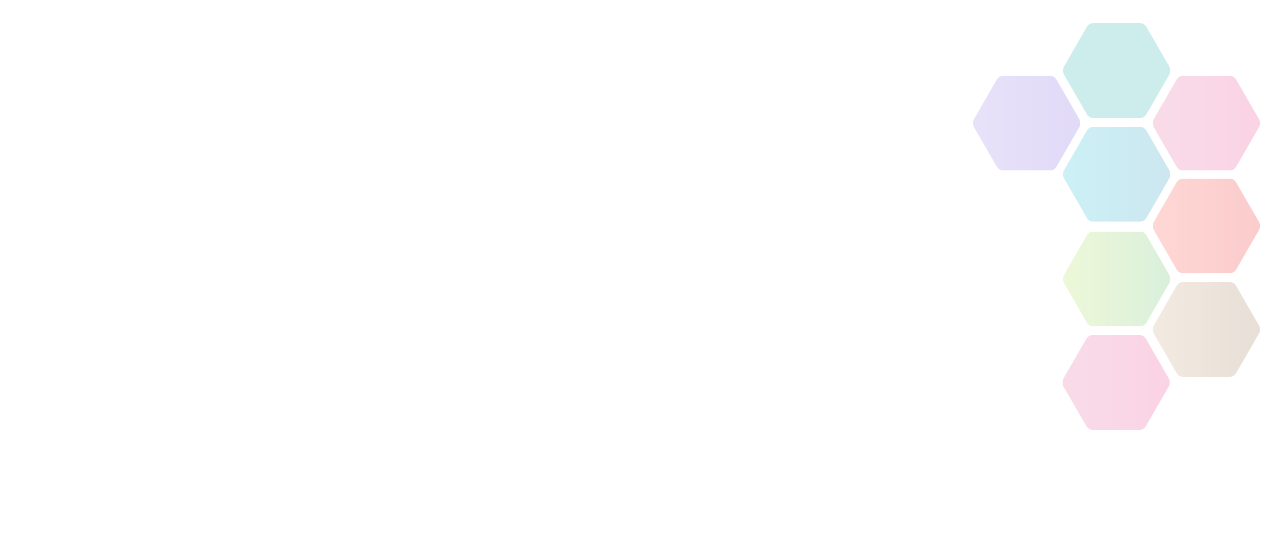 Assistant Operations Manager - Youth Services
Assistant Operations Manager – Youth Services In this new role as Assistant Operations Manager, you will support our Operations Manager to manage and deliver youth work to a range of young people, developing positive relationships with diverse communities, funders and commissioning bodies. An in-depth understanding of safeguarding and Level 3 or Diploma Youth Work qualification is required. It is essential that you have your own transport and a full driving licence, as you will need to travel between sites. This post is subject to a satisfactory enhanced DBS check (which we will pay for) and registration with the DBS Update Service.
Location

NCVS in the centre of Nottingham, with travel to other sites when necessary, NG1 4FG

Contact Name

Emma Alleyne

Contact Telephone

07467818599

Contact Email
Salary

£35,000 to £37,000 per annum

Hours

Full Time

Contract

Permanent

Placed On

Wed 16th September, 2020

Closes

12:00am - Sun 11th October, 2020
About Assistant Operations Manager - Youth Services
JOB DESCRIPTION
Job Title: Assistant Operations Manager - Youth Services
Department: Children, Youth and Family Programmes
Responsible to: Operations Manager – Children, Youth and Family Programmes
Location: NCVS in the centre of Nottingham but with regular travel across Nottinghamshire as and when required
Hours: 37.5 hrs to include weekends and evenings where necessary
Salary: £35,000-£37,000 per annum depending on experience
Job Purpose
To lead, manage and develop the Youth Services Team across Nottinghamshire YMCA as well as its subsidiary organisations: YMCA Newark and Sherwood, YMCA Goole, The Zone Youth Charity, etc.
Staff, funding and programme management for the whole of the service encompassing but not limited to diverse and inclusive youth programmes, youth employment, outdoor education, digital media programmes, arts programmes, school enrichment and NEET programmes.
To lead, manage and develop the Street Pastors programme based from the Malt Cross including staff and programme management for the whole of the service
To ensure the financial and sustainability of NYMCA and its subsidiaries' youth services provisions including developing relationships for example with funding bodies, local authorities, commissioners and schools.
To grow and sustain fee for service provisions, sourcing, applying for and monitoring funding and securing tenders with the corporate funding team
Quality Assure all Youth Service Delivery to ensure that all programmes meet or exceed DofE regulations relating to any future Alternative School provision; and work with managers to ensure full OFSTED compliance.
Manage and facilitate any OFSTED registrations and subsequent OFSTED communications, Quality Assurance, and act as Lead for external organisational inspections.
To act as Lead Safeguarding Officer for the Youth Programmes
To support the development of an organisational culture that puts our Christian Core Values - Caring, Honesty, Respect and Responsibility - at the centre of all we do.
Principal Responsibilities
1.1 To provide leadership, direction, management, support and guidance to the department especially to those that report directly to you
1.2 To manage and evaluate staff performance on a regular basis including managing high performers, underperformance, setting targets and ensuring follow up with appropriate action as necessary
1.3 To lead on Quality Assurance for all areas of responsibility to ensure the excellence in quality of all NYMCA and subsidiary provisions including undertaking quality audits
1.4 In partnership with the Corporate Development and Funding Team, to create, source, research and apply for funding, manage bids, oversee monitoring and evaluation, complete returns and reports and undertake programme auditing
1.5 To develop and implement a sustainable and effective fee for service structure including school enrichment for identified youth service provisions
1.6 To work closely with the Operations Manager CYPF and the Business Resource Manager to secure contracts and ensure the effective management and evaluation of all Youth Service contracts, Zone Programme Contracts and SLA's
1.7 To oversee all youth activities and programmes, applying appropriate procedures and ensuring health and safety guidelines are followed
1.8 To ensure all Safeguarding Young People & Children as well as Safeguarding Vulnerable Adults Policies are adhered to and lead on safeguarding for the Youth service
1.9 To set measurable goals for all projects and activities and to ensure outputs are monitored in accordance with all Key Performance Indicators
1.10 To ensure the effective marketing of all Youth Services activities and provisions
1.11 To implement effective feedback mechanisms for all services and programmes
1.12 To be responsible for the financial sustainability, probity and growth of NYMCA Youth Services, The Zone Youth Charity and NYMCA Subsidiaries including drawing up annual budgets, forecasting, reporting on variances, monitoring monthly income and expenditure, compiling the annual budget, managing cash flow, preparing statistical and financial information, etc.
1.13 To oversee GDPR and ensure that the service delivery team are responsible and aware of the requirements relating to data protection, data security, confidentiality, information security.
1.14 To work in partnership with other managers to ensure resources are deployed effectively to work on our holiday camp provision
1.15 To attend management meetings and present information for the department
1.16 To keep abreast of relevant local and national government policy/ legislation in relation to youth services, and disseminate information effectively to the team and wider Association
Responsibilities for all YMCA staff and managers
1 Ambassador for the YMCA
To act as an advocate and ambassador of the YMCA; promoting and exemplifying the YMCA's core values, mission, vision, and ethos and to positively and proactively protect the YMCA's reputation
2 Other Duties
To undertake any other specific duties and responsibilities as may be assigned by the immediate Line Manager or anyone else designated by the Chief Executive Officer, as necessary. To work in a flexible way to ensure that the workload is completed and to undertake any other jobs commensurate with the seniority of the post
3 Discretion to Act
To exercise discretion in the performance of the duties of the post and to use best practice commensurate with the safety of clients and colleagues, and the effective and efficient use of resources.
Nothing in this Job Description is intended to authorise the post-holder to undertake responsibilities that belong properly to trustees and members of the Executive Management Team unless properly authorised to do so by the Chief Executive directly or through an appropriate Manager.
4 Relationships
To establish, maintain and enhance team-working with colleagues and staff of Nottinghamshire YMCA and to keep confidential all information about individuals and the business of Nottinghamshire YMCA. Any breach of confidentiality is extremely serious and may lead to dismissal
5 Personal Development
To play an active role in the development and implementation of your development.
6 Association Ethos
To support the Christian aims, objectives, ethos and core values of the Association. The Association is committed to equality of opportunity in recruitment, employment and service delivery and expects all staff to abide by our Equality and Diversity Policy.
7 Health and Safety
To adhere to the Association's Health and Safety policies at all times.
Line Management Responsibility:
Direct line management of the Youth Programme Manager, Youth Programme Coordinator and Zone Community Development Officer
Supervision of other allocated programme delivery staff, trainees, placements, and volunteers.
PERSON SPECIFICATION
Please ensure that you address all the requirements marked with an "A"
in the final column as we will be looking for this information when Shortlisting
Job Title: Assistant Operations Manager - Youth Services
Area

Criteria

How Assessed*

Experience

1.1 Significant experience in Youth Programme Management including programming development, programme delivery, workforce planning, resource management, etc

A, I

1.2 Significant experience of managing and directly delivering youth work to a range of young people including those who are traditionally hard to reach, NEETs, etc.

A, I

1.3 Strong people management experience including recruitment, training, managing performance, disciplinaries, etc.

A, I

1.4 Extensive experience of managing complex budgets including monitoring very diverse income and expenditure streams, managing cashflow, forecasting and annual budget setting

A, I, T

1.5 Experience of developing positive relationships with diverse groups within communities, including funders and commissioning bodies

A, I

1.6 Experience of planning services, writing business plans, negotiating and managing contracts, agreeing and managing performance indicators, SLA's, targets, etc.

A, I

1.7 Experience of Quality Assurance, auditing contracts and performance, monitoring KPI's, etc.

A, I

1.8 Significant experience of sourcing and securing new funding and income streams, securing existing funding, fundraising, writing funding bids and applications, monitoring funded programmes, etc.

A, I

Knowledge / Training / Qualifications

2.1 Youth Work Qualification to minimum Level 3 or Diploma in Youth Work recognised by the JNC

A, I

2.2 Qualification or extensive experience of project management (Desirable)

A, D

2.3 In depth understanding of safeguarding children and young people procedures and policies

A, D

2.4 First Aid Qualification / Paediatric First Aid qualification (Desirable)

A, D

2.5 Recognised management / leadership qualification (Desirable)

A, D

Skills & Abilities

3.1 Excellent business acumen coupled with a passion for seeing young people achieve their full potential

A, I

3.2 The ability to learn quickly, absorb information, multitask, prioritise and delegate using effective organisation, decision making, planning and problem-solving skills

I, T

3.3 Ability to lead, manage and improve performance in order to provide excellent services and team engagement

I

3.4 The ability to write reports and present them in a clear and effective manner.

T

3.5 The ability and commitment to develop sustainable fee for services youth provisions

I, T

3.6 The ability to undertake all programme administration in an accurate and timely fashion.

A, I

3.7A high level of IT literacy, including use of Microsoft Outlook, Word, Excel, Access and PowerPoint.

A, T

3.8 The ability and desire to "roll up sleeves" and be involved in the day to day activities of the department

A, T

Other work-related requirements

4.1 The ability to support the Christian core values of the Association

A, I

4.2 A willingness to undergo a satisfactory enhanced DBS check and to register with the DBS Update Service OR hold a satisfactory enhanced DBS check for the correct workforce plus existing registration for the DBS Update Service

D

4.3 In depth understanding of the needs of children, adults and young people from diverse backgrounds

A, I

4.4 The ability to work evenings, weekends and bank holidays and to, participate in an on-call rota as required

A, I

4.5 Access to own transport and a full driving licence

A, I
*When Assessed – (A) on Application form, (I) At Interview, (T) During Test,
(D) From Documentary evidence e.g. references, qualifications (NB: relevant qualifications will be checked at the interview stage), driving license etc
Nottinghamshire YMCA is committed to promoting diversity and practicing equality of opportunity
Nottinghamshire YMCA is committed to the protection of children and vulnerable adults
Active Devon is not responsible for the accuracy of information provided by third-parties and accepts no liability relating to any information contained on the site. If any contact details have been provided, It is recommended that you contact them directly.